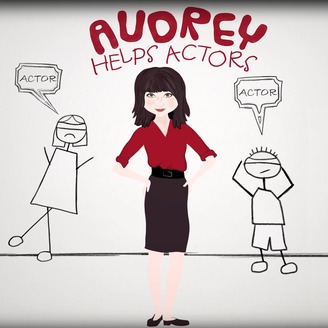 Hey Guys!
I am so excited to share this FREE PODCAST with you. I was interviewed by Audrey Moore for her show "Audrey Helps Actors."  It's available on Stitcher, iTunes and YouTube.
This episode will inspire and educate you on what it takes to book! We cover the art of BOOKING, marketing, acting tips and so much more:)
Audrey is a former student of mine and now she's a Series Regular in GODLESS, which will air on NETFLIX starting in November alongside Michelle Dockery, Merrett Wever and Jeff Daniels.