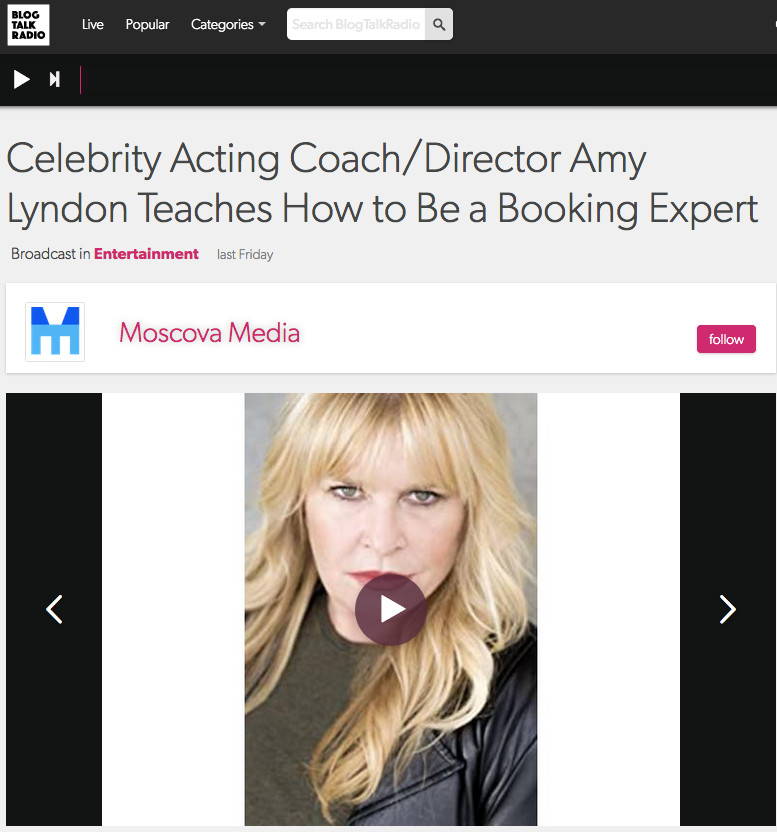 Amy speaks with host Vickens Moscova about how to continue moving forward in the entertainment business. She talks all aspects of the entertainment business.
Topics include…
– The difference between an agent and a manager,
– Making sure your package is in order so that you are selling the best "you" to your agent/manager, casting directors, producers and more in the business.
– How to feel empowered during your auditions.
– What it takes to be successful in all aspects of your life and achieve your goals.
– and more….